(Image credit: Shutterstock)
Microsoft Azure has announced that a host of new VPN features are now generally available to users of its VPN Gateway. Advertisement
The new additions will provide additional functionality for businesses that have been pushed into adopting remote working during the coronavirus pandemic.
The first of the five new Azure VPN Gateway solutions delivers high availability for RADIUS servers in point-to-site VPNs. It will enable highly available configurations for customers using RADIUS/AD authentication for their point-to-site VPN and is likely to be adopted by smaller firms that only have a few clients that need to connect to a virtual network.
The second update lets users configure custom IPsec/IKE policy with DPD timeout to avoid unnecessary tunnel disconnections, while the third enables Automatic Private IP Addressing support for Border Gateway Protocol (BGP) speaker IP addresses. One of the advantages of BGP is that it enables network administrators to establish multiple connections between their Azure virtual network and any on-premise VPN devices in the same location.Related Videos
Network gateways
Another feature announced for Azure VPN Gateways is FQDN support for site-to-site VPNs. According to Microsoft, this feature "supports customer branches or locations without static public IP addresses to connect to Azure VPN gateways. Customers can now leverage dynamic DNS services and use their Fully Qualified Domain Name (FQDN) instead of IP addresses. Azure VPN gateways will automatically resolve and update the VPN target to establish IPsec/IKE connections."
Session management will also become more straightforward with the new updates. Enterprise administrators can now add and revoke individual user connections to VPN gateways direct from the Azure Portal.
Although VPNs have been used by enterprises for some time now, the huge increase in the number of employees working remotely has meant that VPN solutions need to be more flexible, robust and secure than ever before.
Receive notifications from TechRadar?SUBSCRIBE TO PUSH NOTIFICATIONSSEE MORE SOFTWARE NEWSMORE ABOUT SOFTWAREChelsea vs Tottenham live stream: how to watch the Premier League from anywhere todayLATESTApple Watch Cyber Monday deals 2020: the best prices you'll find todaySEE MORE LATESTYou can save $500 on a Black Friday gaming PC with an Nvidia RTX 3080If you're in the market for a new gaming rig this Black Friday, Maingear has announced a massive savings of up to $500 off its Maingear Vybe gaming PCs – including one that packs an RTX 3080. These amazing deals mean you can pick up Maingear's best-in-class gaming PCs from just $749 until NovemberTechRadarIndia: Why is Everyone Excited Over This Rs. 2999 SmartwatchFitWise SmartWatch|SponsoredOpen Demat A/C on Espresso. Pay When you ProfitSharekhan|SponsoredPeople in India Are Rushing To Get This Stylish New SmartWatchtrendingproducts.me|SponsoredAre You From India? Online Big Data Courses Might Suprise YouOnline Data Courses | Search Ads|SponsoredWalmart is getting PS5 stock tonight, but you'll have to act fastIf you're still searching where to buy a PS5, Walmart has announced that more stock of Sony's next-gen console will be available today (November 25). PS5 stock will be available from 9pm ET / 6pm PT, so you'll have another chance to pick up a PS5 for $499 at Walmart. There's no discount of course,TechRadarMoving to Germany to Study Might be Easier Than You ThinkStudy in Germany | Search Ads|SponsoredMore PS5 stock promised as Sony confirms its biggest console launch everSony has announced that the PS5 launch was its biggest console launch ever, with demand continuing to remain at unprecedented levels.If you've been searching where to buy a PS5 with little success, Sony also confirmed that more PS5 stock will be coming to retailers before the end of the year, andTechRadarLuxury Apartments in Bangalore Might be Cheaper Than you ThinkApartments | Search Ads|SponsoredPS5 orders from Amazon seemingly hit by thievesIf you've been trying to buy a PS5 lately, you'll know that's been extraordinarily hard to pull off, due to vanishing stock and ludicrously high demand. But imagine ordering a PS5 and getting the wrong item in the post when launch day arrives – say, a Nerf gun, or an air fryer you didn't even ordeTechRadarHere's another sign the Samsung Galaxy S21 is launching in JanuaryIt seems almost certain that the Samsung Galaxy S21 (previously known as the Galaxy S30) is going to make its debut in January – but if you needed any more convincing then there's yet another piece of evidence to add to the pile.As spotted by SamMobile, the phone has just passed through the BureauTechRadarLooking for Affordable Wireless Printer?Uninterrupted Learning and Printing for Kids, Home DIY Projects & Printing. With USB 2.0 High Speed, Wi-Fi Connectivity, Auto Power On.Canon PIXMA Inkjet E470|SponsoredEarly Black Friday deal: save up to 50% on these brilliant wireless earbuds from PanasonicIf you need some new wireless earbuds, check out these brilliant early Black Friday deals from Amazon, which slash the prices of Panasonic models by up to 50%. We're most excited about the saving you can get on the Panasonic RZ-S500W true wireless earbuds, which offer fantastic noise cancellation,TechRadarPunch Your Way To FitnessReader's Digest|SponsoredBlack Friday iPhone deals: one retailer just removed all upfront costs on the 12, XR and moreAs Black Friday officially kicks off, one of the UK's biggest online smartphone retailers Affordable Mobiles has taken one for the team in completely slashing any upfront costs across a ton of iPhone models – including the 2020 flagship iPhone 12 and iPhone 12 mini.Whether you're after the aforemeTechRadarA lifetime of service and accomplishmentsAssociated Press|SponsoredWhere to buy a cheap Garmin: all the best Black Friday deals in one placeBlack Friday has already started with a splash, offering plenty of solid deals on Garmin watches. You can still find a bunch of discounts on everything from the most premium smartwatches Garmin offers down to some of its cheaper fitness trackers.These Garmin deals have you covered for just about aTechRadarThe Year In ReviewAssociated Press|SponsoredApple Black Friday deals and Cyber Monday deals: early sales now availableIf you're on the hunt for Apple Black Friday deals then the good news is there's actually a ton of early price cuts to check out today. Not only on the older models either – there are plenty of deals to be found on the newest releases, including Apple Watches, iPads, and Macbooks. Apple itself hasTechRadarInk Tank Color Printers for Home and OfficeBuy Canon G Series Printers Designed for Large Volume Printing at Low Running Cost. High-Capacity Ink, Mobile Photo Printing, Borderless Printing.Canon PIXMA G-3010|SponsoredGet the iPhone 11 Pro for free with Verizon's Black Friday deals, plus $300Fancy one of the best Black Friday iPhone deals this year? At Verizon, you can score yourself a free iPhone 11 Pro plus $300 in gift cards right now, but as you'd imagine – there are a few rings to jump through first. There are a few steps here, but hear us out – we'll break it right down into plaTechRadarPlay, Win and Enjoy the Life at Full Power!PariMatch|SponsoredXbox apologizes for Xbox Series X/S shortagesThe Xbox Series X and Xbox Series S released globally on November 10, but it hasn't been easy to get your hands on a brand new Xbox. Stock for both consoles flew off the shelves pretty quickly during the pre-order window and on launch day – as the question of 'where to buy Xbox Series X' became onTechRadarGet Wireless Monochrome Printer For Your OfficeFulfills High Volume Printing with Optional Color, Easy to Refill Ink Tank , Wi-Fi and Wi-Fi Direct, Auto Duplex PrintingCanon PIXMA GM-2070|SponsoredHurry! iPad Air 3 hits lowest price in time-limited Currys Black Friday dealThe Currys Black Friday deals usually throw up some generous iPad price cuts each year and they've done it again for 2020 – for a limited time, you can get the iPad Air 3 64GB (2019) for its lowest ever price.The 15% off deal, which "must end tomorrow" according to Currys (it'll only be availableTechRadarProtect Yourself and your Family and Friends From mosquitoes, rats, lizards, rats, flies, cockroaches.Pest Safe Device|SponsoredApple's M1 chipset could have some major compatibility issuesTechRadarAMD trumps Nvidia to claim world's fastest GPU – at least when it comes to HPCTechRadarGood News: Social Media With A Heart, Banking On Green And Responsible RecyclingReader's Digest|SponsoredThere's finally a better Black Friday TV deal than the LG CX OLEDYou heard us. There's an incredible TV deal running right now at Best Buy that puts recent discounts on the LG CX OLED to shame – and it's on the Sony A8 OLED TV.The 65-inch Sony A8 OLED is now retailing for $1,799, after a whopping $1,000 discount at Best Buy. It's now the same price as the 55-inTechRadarShould I buy a 65-inch TV?Should you buy a 65-inch TV? Unless you're talking about very specific things – like potholes, for instance, or tax bills – bigger is almost always better. That certainly seems to be the perception where televisions are concerned. In the UK for one, the average screen size grew from around the sizTechRadarThree is the place to go right now for your iPhone 12 Pro and Pro Max deal needsIf you've already decided that your next smartphone is going to be one of Apple's new powerful flagship handsets, then you probably won't need us to tell you about the enhanced camera smarts, ridiculous processing power or sublime screens. You just want to hear about the best prices, right?And conTechRadar
MOST POPULARIreland vs Georgia live stream: how to watch Nations Cup rugby free anywhere today
By Kevin LynchNovember 29, 2020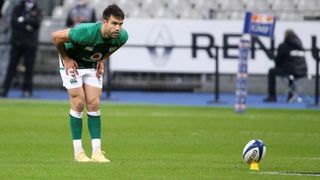 READ MOREMike Tyson vs Roy Jones Jr live stream: how to watch the fight anywhere right now
By James LairdNovember 29, 2020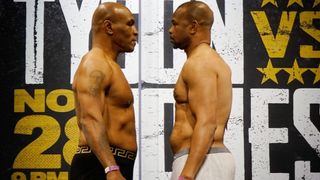 READ MOREMike Tyson vs Roy Jones Jr live stream: fight time and how to watch anywhere today
By Kevin LynchNovember 29, 2020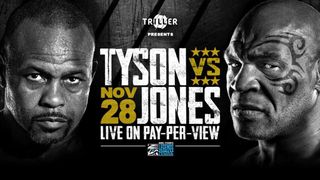 READ MOREJake Paul vs Nate Robinson live stream: how to watch the fight online anywhere now
By Kevin LynchNovember 28, 2020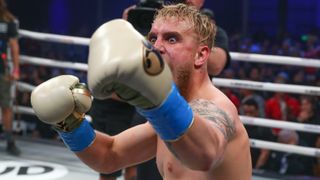 READ MOREQuickBooks bookkeeping software
By Rob Clymo, Jonas P. DeMuroNovember 28, 2020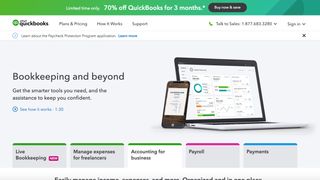 READ MORESouth Africa vs England live stream: how to watch T20 cricket series from anywhere
By Kevin LynchNovember 28, 2020READ MOREAustralia vs India live stream: how to watch ODI cricket Super League from anywhere
By Kevin LynchNovember 28, 2020READ MOREThis award-winning password manager with dark web monitoring costs just $1.46 per month
By Anna SevillaNovember 28, 2020READ MORENot even Spotify is safe from the Stories format
By David NieldNovember 28, 2020READ MOREThese are the very best Black Friday VPN deals – but they end on Cyber Monday
By Adam MarshallNovember 28, 2020READ MOREWales vs England live stream: how to watch Nations Cup rugby free and anywhere today
By Kevin LynchNovember 28, 2020READ MOREArgentina vs New Zealand live stream: how to watch Tri-Nations rugby anywhere now
By James LairdNovember 28, 2020READ MOREHow to watch Minions Holiday Special free online from anywhere today
By Kevin LynchNovember 27, 2020READ MORE
TECHRADAR NEWSLETTER
Sign up to get breaking news, reviews, opinion, analysis and more, plus the hottest tech deals!Receive news and offers from our other brands?YesNoReceive mail from us on behalf of our trusted partners or sponsors?YesNoNo spam, we promise. You can unsubscribe at any time and we'll never share your details without your permission.MOST POPULARMOST SHARED
Related productsAI-900: Microsoft Azure AI…AI-900: Microsoft…₹1,280VIEWat Udemy
More software news
TechRadar is part of Future US Inc, an international media group and leading digital publisher. Visit our corporate site.
© Future US, Inc. 11 West 42nd Street, 15th Floor, New York, NY 10036.xLooks like you're in IN! Visit TechRadar's IN edition for content related to your region.
Source:
https://www.techradar.com/news/microsoft-azure-inherits-new-vpn-features